Theory of Cinematic Architecture Tokyo
History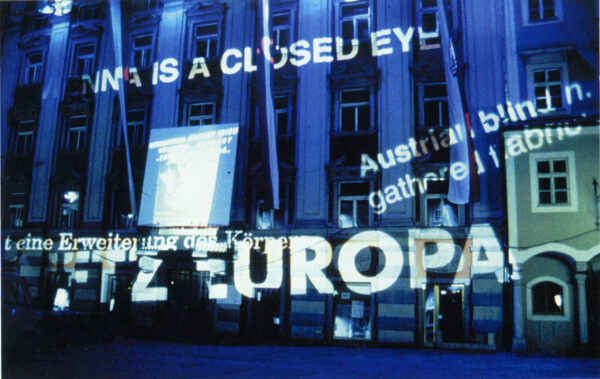 Diploma Unit 3 studio in Architectural Association School of Architecture (Professor: Pascal Schöning) has explored the representation of architecture by using other media and studied any effects caused by the other media on architectural design. In the studio, various avant-garde cinema such as Chris Marker's La Jetée (1962) is introduced as well as other works of art, philosophy and architectural theories. Students studied and experimented with the relationship attributes between architecture and film artistically.
In the early 1990s, the unit (studio) mainly took In the early 1990s, the unit (studio) took some methods like overlaying images and texts and blow-ups to discover new content. After the mid-1990s, they started to address film as their main medium most students looked for the meaning of the space by making films. These works include making books with texts and photographs to study the narrative of space, architecture and city and this approach was the inception of their exploration of Cinématic Architecture.
In addition, for the sake of expression, they took "a "way or device to solve the problems in the city" rather than thinking of just the superficial design such as beauty, coolness and uniqueness and were required to produce works, asking themselves what the architect's roll in society. That includes efforts to social issues such as urban developments, tragic history and memory. In particular, these are the conflicts in Sarajevo, the city 50 years after World War II, things disappeared by the urban development in the 20th arrondissement in Paris.
Until the mid-2000s, representing and defining architecture and urban space with media like films, photographs and narratives as well as exploring the existence and signification of architecture were their main approach then they turned to the more experimental direction to seek a unique building design form which is different from normal design procedure until the retirement of Pascal in 2008.
In 2009, a colloquium, "What is Cinématic Architecture?" took place at the Architectural Association in London and Keiichi Ogata was invited as one of the guests. In conclusion, there will be still a lot of possibilities for architectural design programs if we take filmmaking into it.

Works by Pascal Schöning (Hon AADipl 1939-2016) and his studio, AA Diploma Unit 3 are featured in Japan several times in SPACE DESIGN (Kajima Publishers) and 10+1 (INAX) as well as in the Haishi-Mirage City Project in China produced by Arata Isozaki (1997). The native former Diploma Unit 3 students are now working actively not only architects but also filmmakers, photographer, artists in UK, North and South America, the Middle East, Europe and Asia. Also, some people from the studio who are in the educational field inherited the theory and they are dispersing and enlightening it. Cinématic Architecture Seoul is active and they are in good cooperation with Cinématic Architecture Tokyo. This unique approach is not only for two of them. Furthermore, JACK BACK PACK in Portugal, SİNETOPYA | Architecture City and Film Atelier in Turkey and ArqFilmFest in Chili are also addressing the relationship between architecture and film in their ways worldwide.
In 2012 Pascal had a summer workshop "Love and Crime. Basta!" in Nice, France as a part of the AA Visiting Workshop program, using architecture, film and photography for the material. He also had a lecture about Jim Jarmusch's Limits of Control (2009) in RIBA, London, UK. He lived in Le Corbusier's Unité d'habitation in Lorraine, France and works as an architect and an artist, teaching young people and planning his projects.

Reference: Cinematic Architecture 1993-2008Fact and Fiction: Everything in Life is as Much Fiction as it is FactSD9704: Memory of Cities / Pascal Schöning and AA School Diploma Unit 3 (Japanese)From Architecture to Film: Pascal Schöning's Cinématic Architecture by Clara Kraft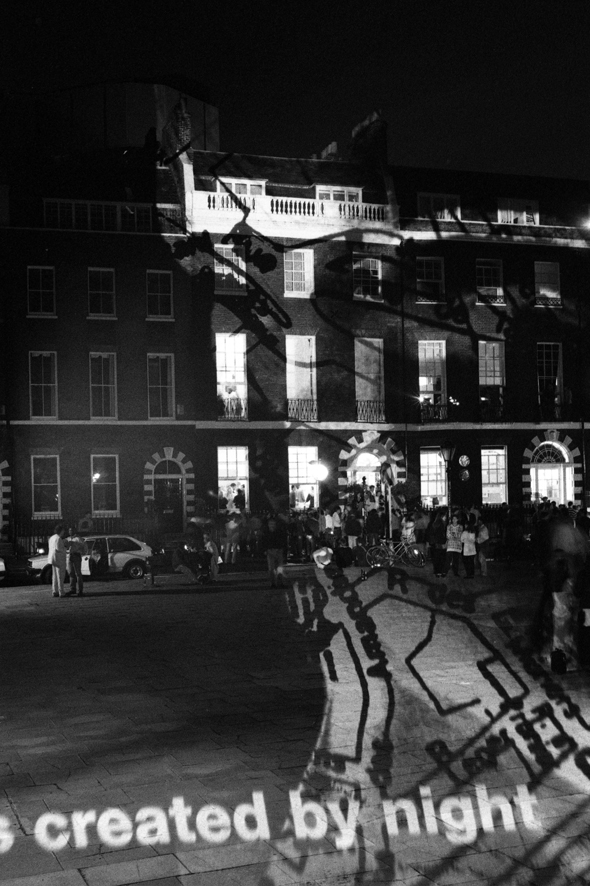 THEORY(1History)