WORKSHOP |(re)DISCOVER YOKOHAMA Season 03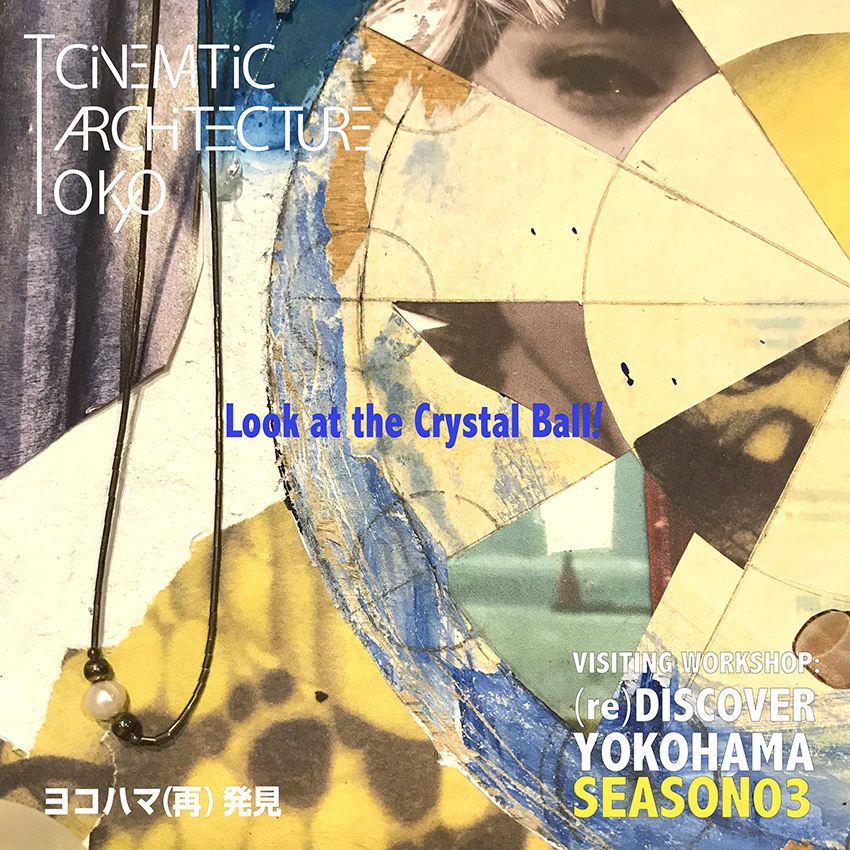 Date:
14 January – 22 December, 2019
(13 times)
Venue: British House in Yokohama, Yokohama Port Opening Memorial Hall, Yokohama Citizens Empowerment Centre, Naka Ward Community Activity Centre (Yokohama-shi, Kanagawa prefecture, Japan )
"The future is forever a projection of the present."                    Inter Ice Age 4, 1959, Kōbō Abe 
The third season's workshop program kept on aiming to make visible the images of the city of Yokohama and studying how the media represented them such as in films, animes, literature and mangas overlaying an urban planning scheme, the Six Spine Urban Projects in Yokohama though it is hard to see them at a glance, having interdisciplinary interaction and sharing sensibility.
Incorporating the proactive urban scheme of the City of Yokohama as well as architecture and urban landscape designs, because we explored the character of Yokohama in which many science fiction and fantasy dramas were made, we set the subject as futurity and fantasy on the City of Yokohama, naming its subtitle as "Look at the Chrystal Ball!" We frequently attended Yokohama throughout the year, and we sedately studied the city and the media belonging to it adding the essence of the theories of cultural representation, architecture, urbanism, art and film.
Practically, we had an excursion to Kohoku New Town which became on location for some animes contemplating their source of fantasy, and to the Yokohama Museum of Art for a contemporary poet, Tahi Saihate's exhibition to receive creative inspirations. Also, an assistant professor of the National University of Singapore, Simone Shu-Yeng Chung visited the workshop session as an international exchange. It was a fulfilling season inviting many people who came from different kinds of expertise and fields.
Supported by
Yokohama Arts Foundation, Japan Society of Urban and Regional Planners
Workshop's webpage(Previous site)