Workshop: For the Sake of Anyone Who We Might Not Have Seen Yet SEASON 07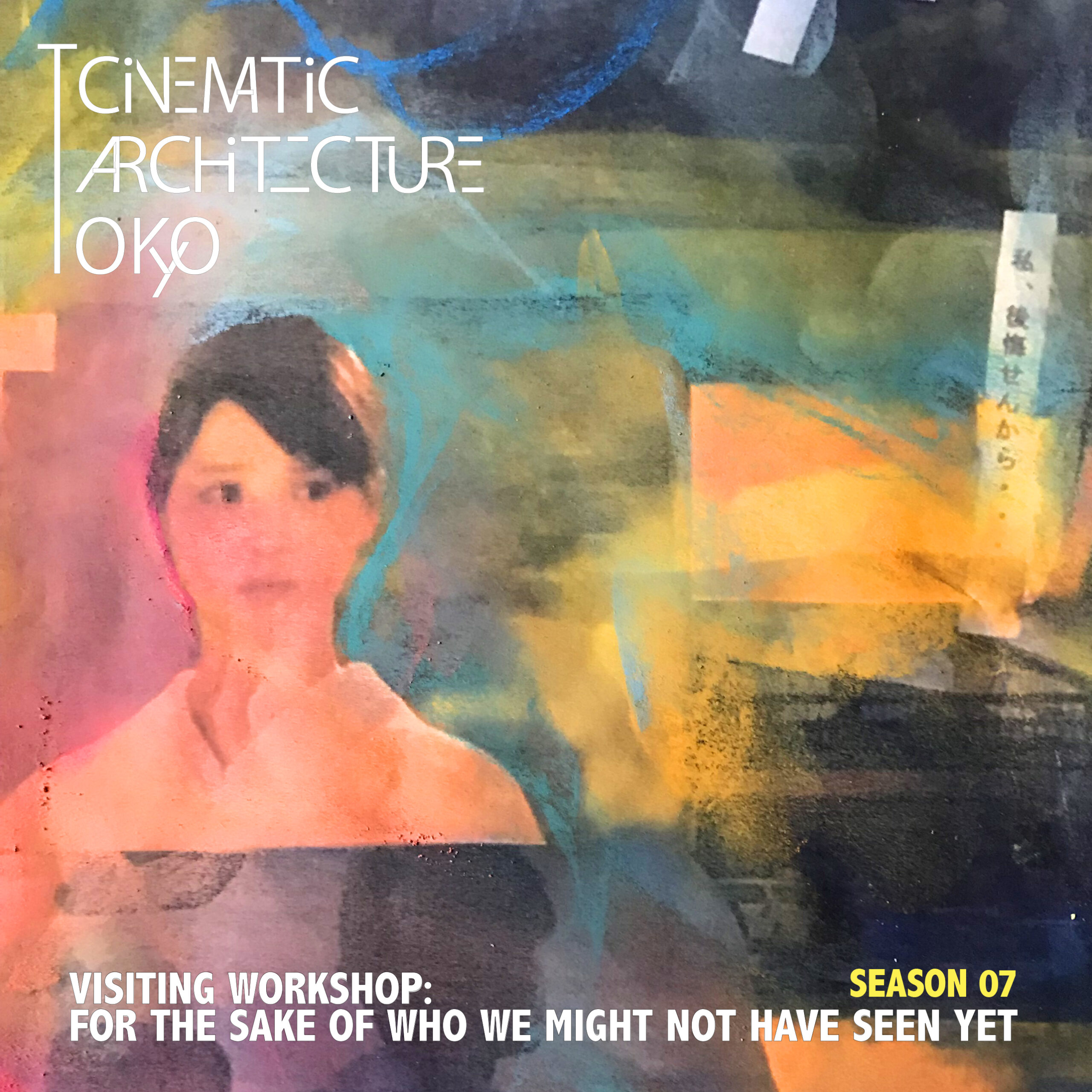 Viewing characteristic and fantastic films, animations, mangas and literature (aka 'sub-cultural media') ever made in the distinctive Hokuriku region of Japan as our essential references, the workshop's aim is to derive the women's images, lives, dreams and role they acted in from these characters to find visions for the future, ideas or suggestions for the urban planning and the community design. This autumn is supposed to mark the workshop on its seventh year, a programme that was initially started in Takaoka City, Toyama Prefecture in the region, that has been gradually growing as a fair opportunity as a creative network for local people to share the sensibility and empathy in terms of art and culture, but this year's campaign will be moved to Tokyo due to the novel coronavirus precaution.
It's open to everyone interested in film, architecture, urbanism, literature, representational culture or art as well as Hokuriku. No creative skills are necessary though we'll ask you to make two or three-dimensional work to express your interpretation with assistance from the Cinématic Architecture Tokyo's staff. Why don't we have to share a fun and creative moment to think and express ourselves by making things?
*The phrase ' For the Sake of Anyone Whom We Might Not Have Seen Yet' is taken from a dialogue of Satoko Kizaki's Akutagawa Literature Prize-awarded novel, The Phoenix Tree (1985) which is located near the venue in the city of Takaoka.
Date & time
Workshop (offline only)
22 + 23 October
Making works 10:30-12:00
Discussion 14:00-16:00 (the space is also opened during morning time)
Lecture, The Women in Hokuriku, Featured in Media (Japanese Only)
29 October
Online 10:30-12:00
Offline 17:00-18:30
Projection
29 October
19:00-
Venue
Lodge Kyonsa (Toide-Yoshizumi, Takaoka-shi, Toyama prefecture, twenty minutes walk from JR Johana Station)
Discussion
29 or 30 October Time and place will be announced soon later.
Online Orientation
2 October 10:30-12:00 Japanese only
How to apply
We accept ten people for each session.
However, we won't count the capacity of the person who comes by public transportation to see the projection on 29 October
It's eligible for someone who could come in two-day session
Please email us with your name and contacts.
*We suggest that the attendants research the materials referring to the list below on their own in advance.
Fee
500 yen (for two days of workshop sessions)
Free (for Lecture and Projection)
*People coming from outside Toyama prefecture and the Hokuriku area are very much welcome.
Voluntary staff is now also wanted. You can get a closer look at CAT's approach from the beginning Please contact us by email.
*Any enquiries are welcome by email.
Co-hosted by NPO N-Project
Sponsored by Toyama Prefecture
You can download the Japanese flyer here.
About the previous Visiting Workshop in Takaoka: For the Sake of Anyone Who We Might Not Have Seen Yet:
Season 01 Season 02 Season 03 Season 04 (Previous site)
References which come with English
Films
Narratage (2017), Bitter Honey (2014), blue (2003), Ballad of Orin (1977), The Water Magician (1933)
Anime
I Want to Eat Your Pancreas(2018), Sakura Quest (2017), Wolf Children(2012), Hanasaku Iroha (Blossoms for Tomorrow 2011), true tears (2008)
Literature
Translucent Tree (1999), Phoenix Tree (1985), River of Fireflies (1977)
Manga
Tsukikage Baby (2013), Hoshi no Furumachi (When You Wish Upon a Star/2006), blue (1997)