WORKSHOP: For the Sake of Anyone Who We Might Not Have Seen Yet Season1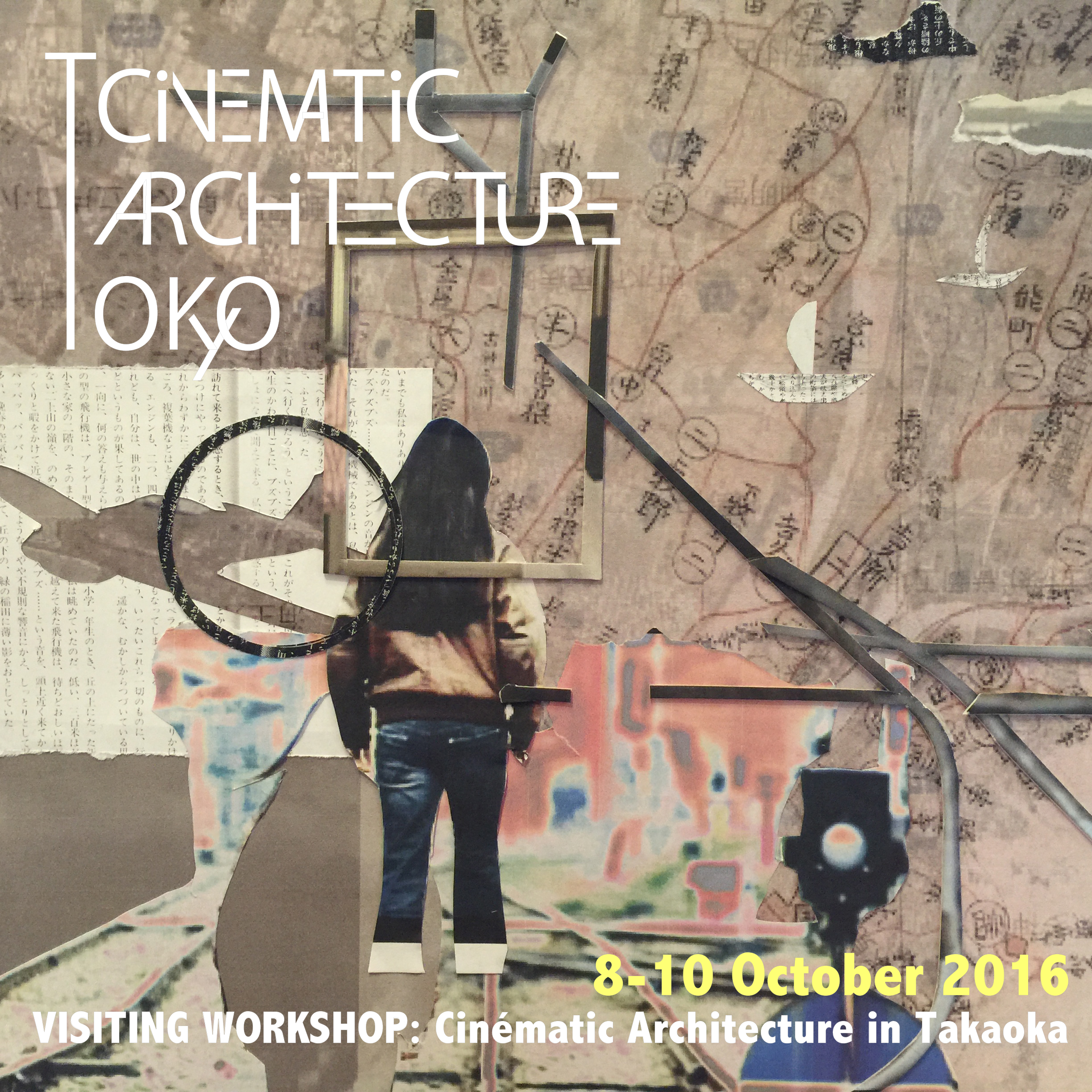 Date: Workshop 8 – 10 October 2016 Exhibition・Projection 15 – 16 October 2016
Venue: Wing Wing Takaoka/ Ohno-ya (Takaoka-shi, Toyama prefecture)
Cinématic Architecture Tokyo was invited to Takaoka City, Toyama prefecture to hold a project that combined a workshop with an exhibition. In the workshop, as its first part the films, literature, animations and mangas are set as an interface between people inside and outside, interpreting, and talking them over to find out the vision of the city.
The exhibition 'TAKAOKA・ILLUSION' is an installation including the impressions of the city and was constructed in a bricolage way as a three-dimensional assemblage object with a decalcomania.
The theme 'TAKAOKA・ILLUSION' inspired by the weathered materials that make us feel the time passage, the white smoke from the chimney of pulp factory, the places of phantasm in the films made in the city, the ghost man in Satoko Kizaki's novel 'Romon (main gate of the Zuiryu-ji temple)', the mirage in Fushiki Bay that a novelist, Yoshie Hotta witnessed ever in his 'A garden where Cranes were', the huge sculpture a Spanish architect, Enric Miralles designed in front of Takaoka main station that existed a few years ago and also Takaoka Castel that a tea master, Ukon Takayama designed and stood only sixty years ever and these 'illusions' as our common denominator naturally came out in the workshop period.
Therefore, 'ILLUSION' expanded as an urban projection event on the façade of the historical hotel in the city with support from the local people and that was featured in the local newspaper.
The title of the workshop 'For the Sake of Anyone Who We Might Not Have Seen Yet' was taken from the phrase in the novel, 'The Phoenix Tree ' by Satoko Kizaki (1985).